A Sentimental Message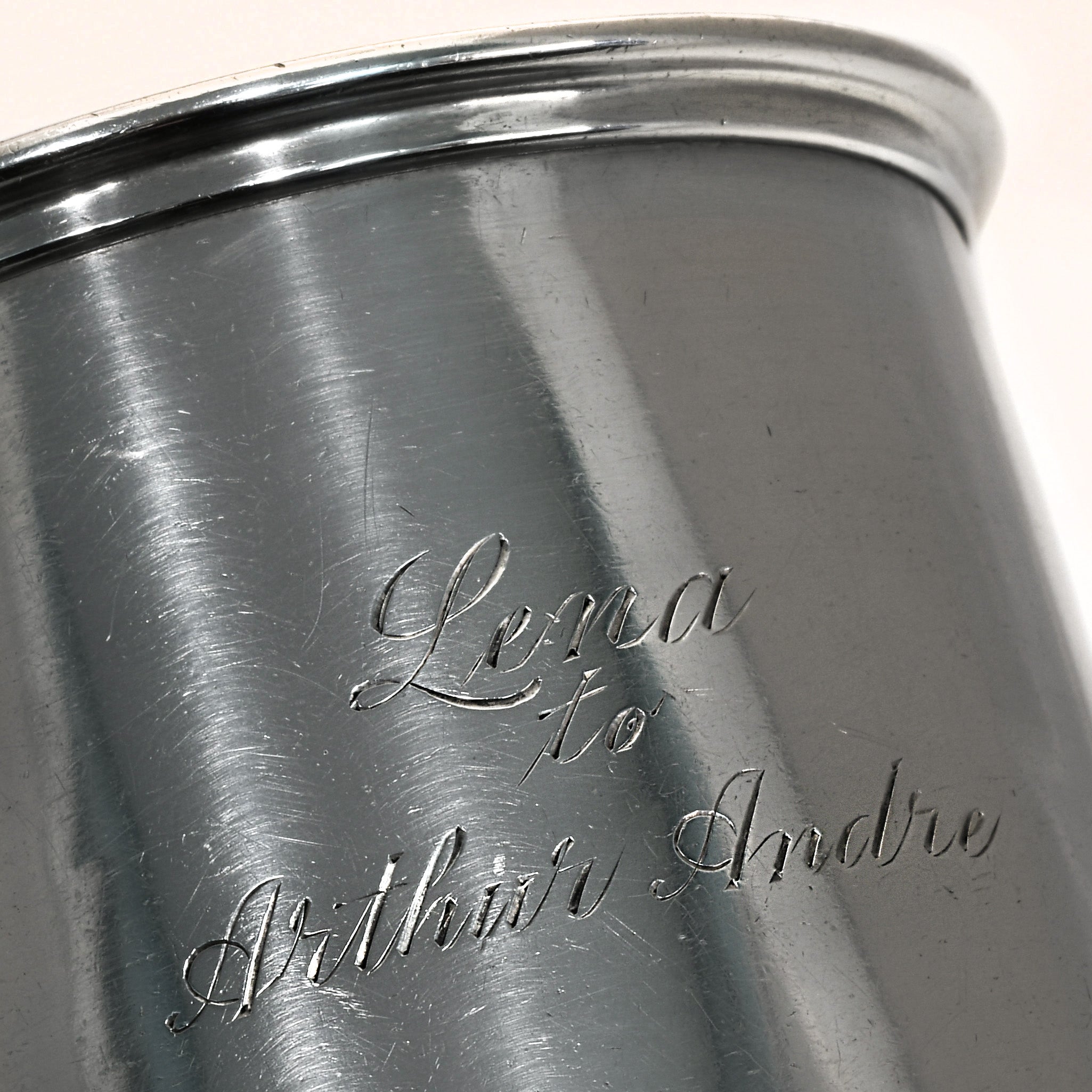 This is the silver baby cup given to Pierre's Dad, Andre, by his Aunt Lena.
Andre was born in 1928. He always used his middle name.  

Aunt Lena was the sister of Andre's father, Arthur Alphonse Plante, the founder of Plante Jewelers.

Arthur was a jeweler and a beautiful hand engraver.  We have some letters he wrote that show his flowing handwriting and love of flourishes. This baby cup is an example of Arthur's hand engraving.

Lena was a much-beloved sister. She and Arthur and his wife Yvonne were very close.  Lena worked at Arthur A. Plante, Manufacturing Jeweler, in the early years after 1905.
Our jeweler, Steve, is a talented hand engraver.  Some of his tools include a graver, a scribe, dividers, and a curved graver. In the background is an engraving vise.
This is an older model engraving vise. The vise rotates so the engraver can make smooth, curving lines.
Arthur Plante would have used an engraving vise similar to this one.
---
Leave a comment
Comments will be approved before showing up.